Looking outside my Window
As I look outside my window, I find glimmer of hopes. Living one day at a time on daily basis keeps me going. Appreciate being human on this earth, not the consumer goods you acquire with currency. ( the pigeon on my room window and the honest friend in the water ) . Doing good to others is not a duty, it is a joy, for it increases our own health and happiness.
( the pigeon on my room window )
The heart has a window too. In this cacophony of life , retrace and competition , we are lacking sensibilities. The life I am so busy planning and worrying about will likely not be as I imagine it. I will have forgotten something or an unforeseen circumstance will alter my plan. Did I know ten years ago that this is what I would be doing now? If only I could let go of the constant low level of anxiety about my unknown future, I am sure today would feel longer, deeper and less complicated. I can only solve today – it is the only time that is actually within my reach.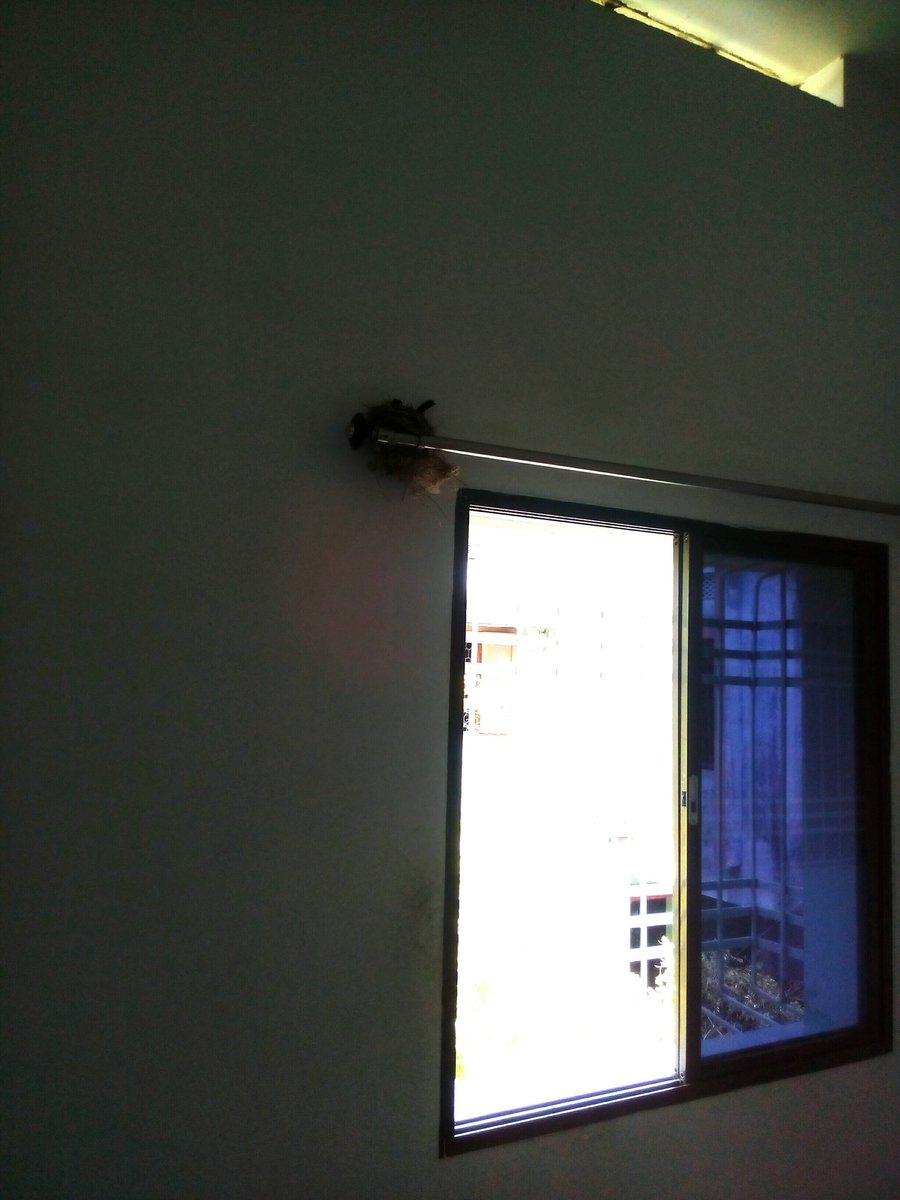 (I found the nest of sparrow on the bar of the window screen in the morning . This makes my day . )
In the morning, I wake up and say, "God, thank You for another beautiful day. I commit this day, my plans and my future into your hands." When I start the day like this, I am acknowledging God. He promises to crown your day with success. Before you go to bed, I review my entire day and say : "Lord, thank You for a good night's rest." When you're acknowledging Him in all your ways, He promises to direct your paths. He promises to lead and guide you into paths of peace, joy and everlasting life and I forgive myself for the mistakes I have committed consciously or unconsciously. This makes me free.
(my  honest friend in the water tank  )
We are our own rescuers. Our relationships will improve dramatically when we stop rescuing others and stop expecting them to rescue us.
'This post is a part of Write Over the Weekend, an initiative for Indian Bloggers by BlogAdda.'